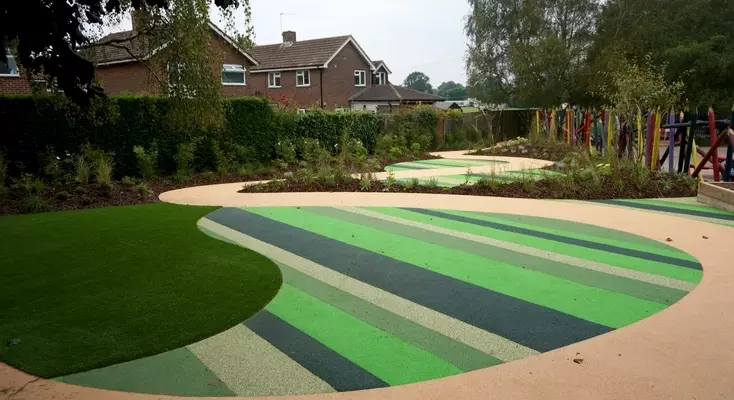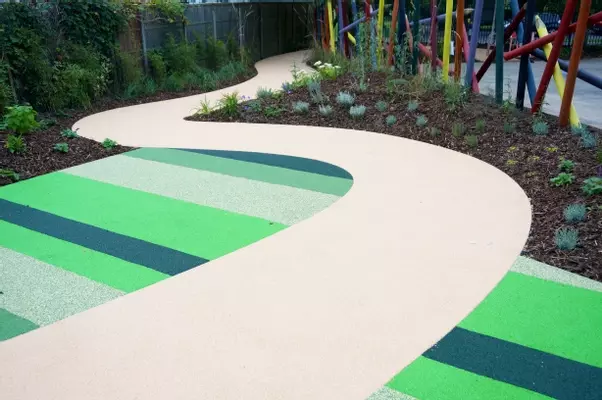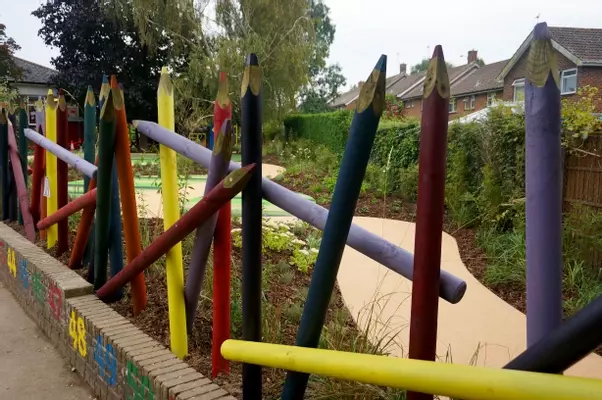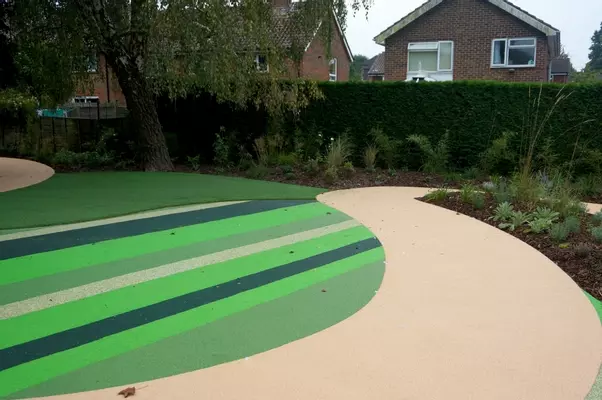 St Mary's C of E (Aided) School, Pulborough
The Outdoor Room has just completed a new garden for reception-age children at St Mary's School in Pulborough, West Sussex. The garden has been designed by Longview Design to be as much an outdoor classroom for the children as it is a playground.
The brief from the school was to provide a flexible and stimulating learning space that could not only accommodate music, play and other sensory learning activities but could also help children to participate in and learn about the importance of plants, their uses and how to grow them.
The design features a sinuous path from which extend several areas intended for music, storytelling, construction play and other activities, all surfaced in wet-pour rubber in shades of green to harmonize with the natural environment. A long fence made up of huge coloured pencils, all set at different angles as if tumbling from a pencil case, is used to separate the garden from the adjacent playground. The whole garden is surrounded by planting and several areas extend right into the space to encourage close interaction with the plants. Species, especially herbs, have been chosen for their use as well as for their sensory qualities; be it taste, scent or sound. Many of the plants have also been selected for their attractiveness to wildlife and there is also a woodland area where children can learn about insects and their role in the ecosystem around them.